— CRM Loyalty Software
Everything you need to launch an effective CRM loyalty program
Request demo
VIP

Alicia Rudduck

aliciainwonderland@gmail.com

+64 021 422 1712

Age: 25Gender: Female

15

Current point balance

6

Transactions

30

Total points earned

5

Avg. points earned

Activity

| Title | Store | Points | Expires | Scanned |
| --- | --- | --- | --- | --- |
| 3-for-2 Organic Tees | La Penderie | -30 | Never | 04/03/2019 11:12am |
| Scan | La Penderie | 5 | Never | 04/03/2019 11:12am |
| Scan | La Penderie | 5 | Never | 16/02/2019 10:32am |
| Scan | La Penderie | 5 | Never | 04/02/2019 12:45pm |
| Email | La Penderie | 10 | Never | 02/03/2019 11:45am |
| Scan | La Penderie | 5 | Never | 02/03/2019 11:45am |

Dashboard

Campaigns

Coupons

Customers

Reports

Stores

Currently Viewing: La Penderie Ponsonby

Customers

| | Customer | Email | Balance | Scanned |
| --- | --- | --- | --- | --- |
| New | Alice Rowntree | alicerowntree@gmail.com | 5 | 04/03/2019 12:45pm |
| VIP | Alicia Rudduck | aliciainwonderland@gmail.com | 85 | 04/03/2019 11:12am |
| Regular | Alex Kleenan | alexkleenan@outlook.com | 15 | 02/03/2019 11:43am |
| Regular | Mark Jenkins | mjenkins@gmail.com | 55 | 01/03/2019 04:58pm |
| Regular | Marama Petera | marama.petera@outlook.com | 40 | 28/02/2019 04:53pm |
| At Risk | Zara Brierly | z.brierly@hotmail.com | 20 | 04/02/2019 12:47pm |
| At Risk | Poppy Haszler | PoppyHaszler@yahoo.co.nz | 55 | 13/01/2019 9:27am |
| Lapsed | Ngaire Romana | NgaireRomana@gmail.com | 35 | 01/01/2019 10:37am |
| Lost | Jenny Tan | tanjen@hotmail.com | 15 | 01/12/2019 11:47am |
One platform, to run your loyalty, CRM and coupon marketing
Goody CRM loyalty gives you everything you need to organise, track and nurture your loyal customers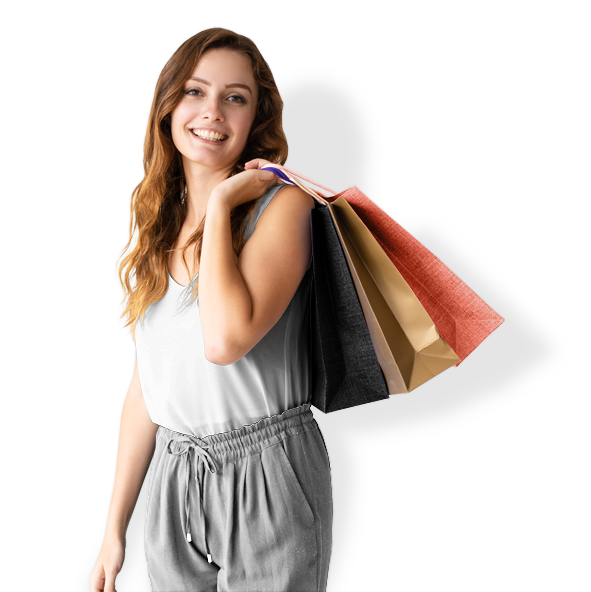 | | Customer | Scanned |
| --- | --- | --- |
| | Alice Rowntree | |
| | Alex Kleeman | |
| | Zara Brierly | |
| | Alicia Rudduck | |
| | Poppy Haszler | |
| | Sarah Hagai | |
| | Bethany Loureiro | |
Alicia Rudduck
aliciainwonderland@gmail.com
+64 021 422 1712
Age: 24Gender: Female
Transactions
| Title | Points | Scanned | |
| --- | --- | --- | --- |
| 25% off (up to $50) | -50 | 06/02/2019 | |
| Scan | 5 | 18/01/2019 | |
| Scan | 5 | 02/01/2019 | |
| Email | 10 | 20/12/2018 | |
Your CRM loyalty program doesn't need to be complex — it just needs to remove the need for all these messy integrations, spreadsheets or clunky tools that slow your marketing team down.
Our CRM loyalty program automates the task of enrolling all your loyalty program members or integrating with expensive CRM and POS systems.
It provides your marketing team, with an overall view of your customer base, without all the fluffy stuff. Giving your marketing team, the exact details they need to better tailor their marketing mix and create an engaging rewards program.
Your member's interactions are tracked automatically. Integrating your Goody CRM with cloud-POS applications provides you with a whole new level of customer data, tying real transaction and SKU level data to member accounts.


Gain a total view of your customer base, in one place
Get an update-to-the minute view of your customer base, by store or individual rewards program member.
Sort your members by customer lifecycle stage, point balance or visitation history over any time period.
Search members by name, email, phone or stage. Increase a customer's point balance directly within the software, or add a coupon offer to your customer's account.
duck
nderland@gmail.com
2 1712
nder: Female
30
Current point balance
5
Transactions
30
Total points earned
5
Avg. points earned
| Points | Expires | Scanned |
| --- | --- | --- |
| -15 | Never | 08/03/2019 01:13pm |
| 5 | Never | 04/03/2019 11:12am |
| 5 | Never | 16/02/2019 10:32am |
| 10 | Never | 04/02/2019 12:45pm |
| 5 | Never | 04/02/2019 12:45pm |
Automatically calculate customer lifetime value
Easily report on customer lifetime value at a group level or by individual member account.
Please let us know why you rated La Penderie Boutique Cuba Street a 10? Your feedback is important to us.
Merge real-time customer feedback to your customers
Collect NPS scores and customer feedback in real-time and save these to your customer records. As time goes on, all your customer feedback will be saved against individual customers accounts.
VIP
Alicia Rudduck
aliciainwonderland@gmail.com
+64 021 422 1712
Age: 25Gender: Female
1,935
Current point balance
2
Transactions
Alerts
| Description | Start | End | |
| --- | --- | --- | --- |
| max-points-alert | 08/03/2019 01:13pm | 08/03/2020 01:13pm | |
Set alerts based on staff or customer activity
Are you handing out too many points or rewards? Set up fraud alerts to prevent shrinkage and theft. Save and display alerts for each customers account.
Get started today!
Whether you're looking to reward your regulars or automate your loyalty marketing, Goody can help.
Request demo