Personalised Rewards and Offers
Goody is the best way to get rewarded at places you love. With Goody in your pocket, you'll get access to personalised rewards and offers, direct from retailers you already visit.
Earn points & rewards
Points and rewards are specific to the store and created by the business. Just scan after every purchase and you'll earn points.
Track your points
See exactly how far away you are to earning a reward or when you last used an offer.
Redeem coupon offers
Discover new places and redeem coupon offers from exclusive retailers.
Manage your memberships
Smartly manage all your loyalty membership programs with one account.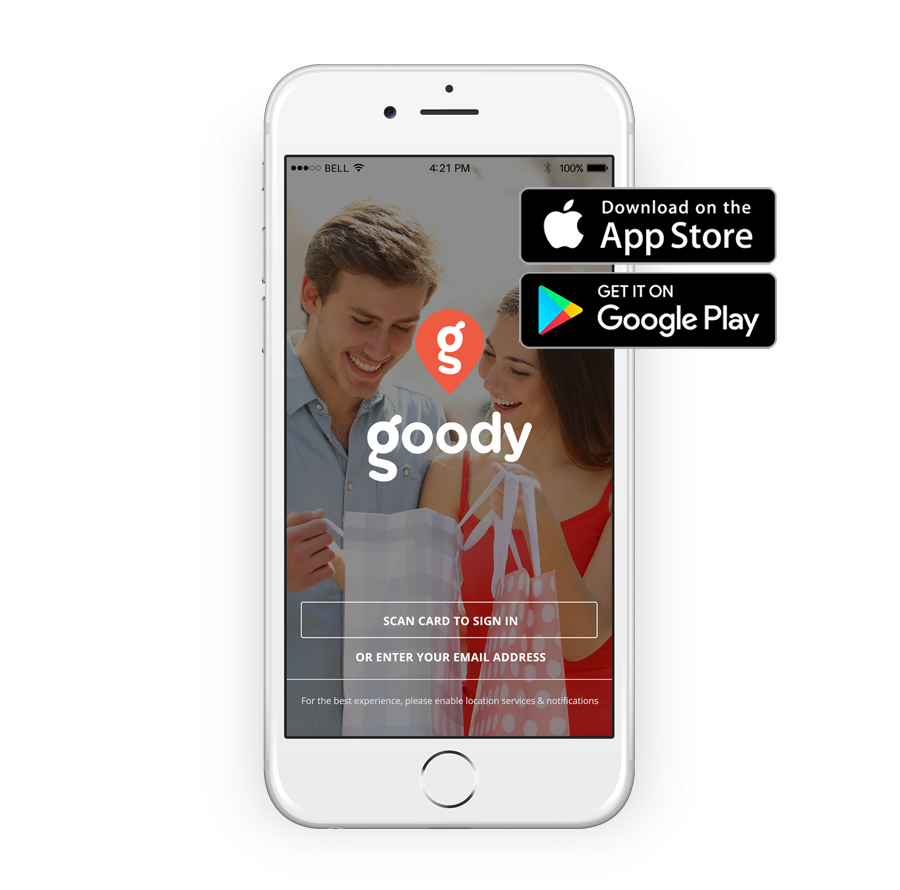 Get your Goody going!
Download the app and join over 1 million Goody members earning points and rewards.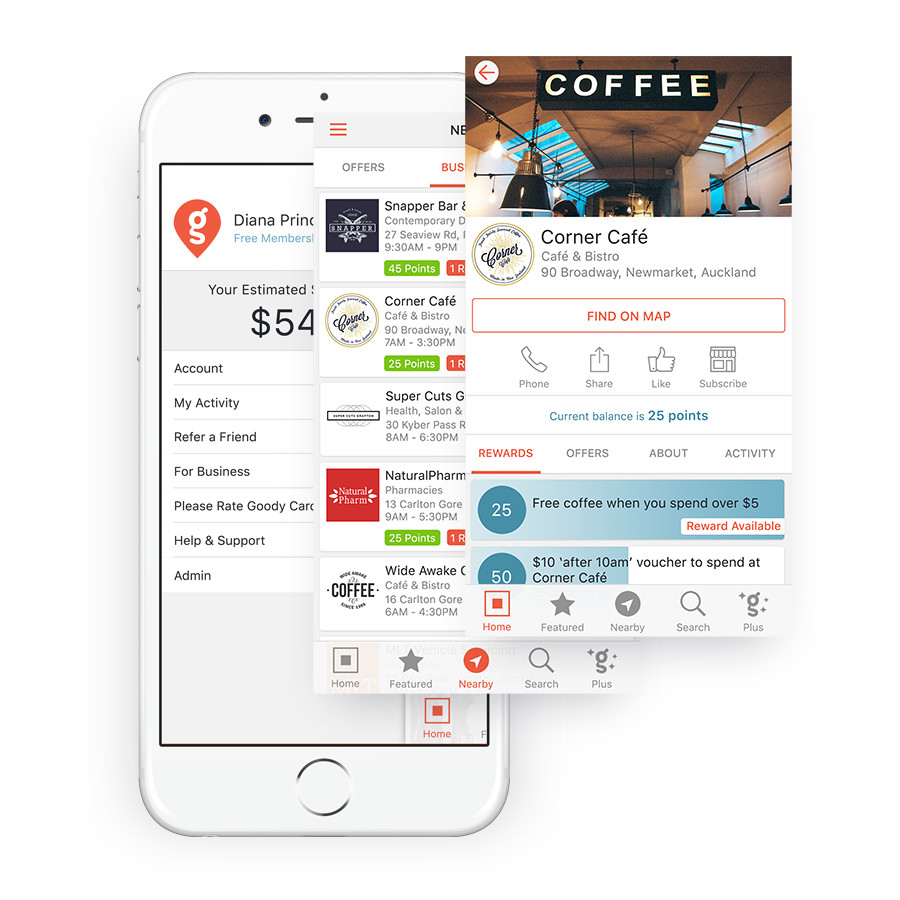 Earn points in-store
Scan your app in-store or ask staff to look up your account details. You'll earn points and unlock exclusive member rewards.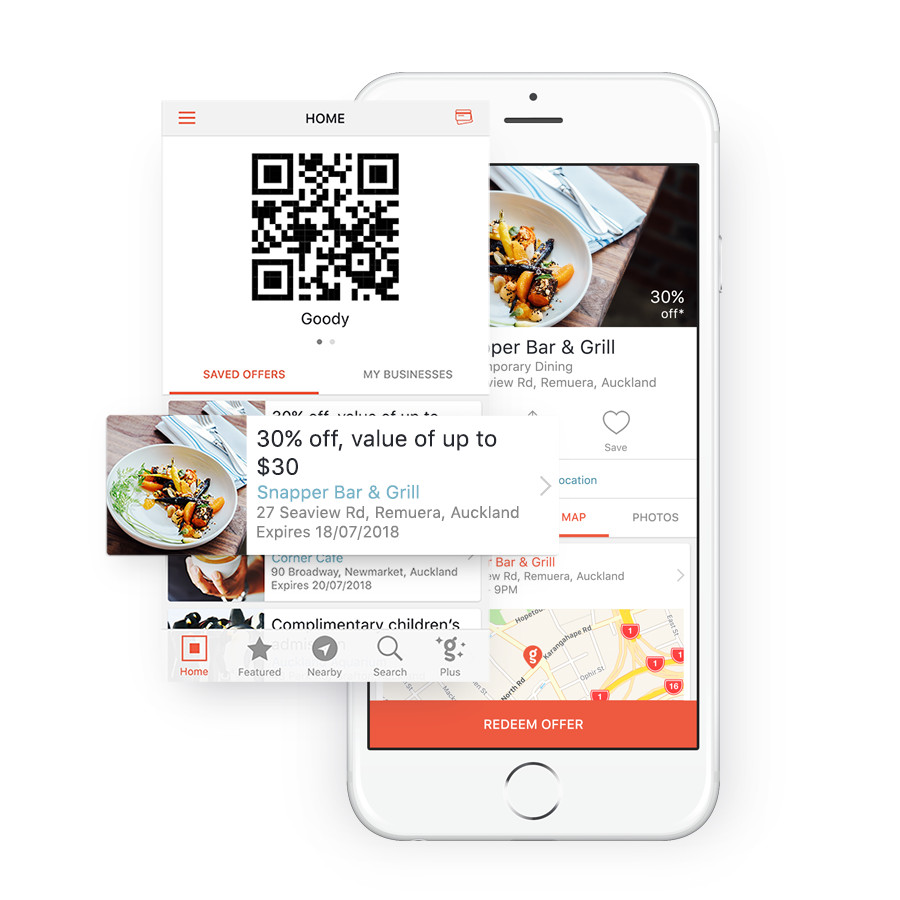 Redeem coupon offers
Found an offer you like? Save it for later or redeem in-store. Just scan your app via the point of sale or show staff what you'd like to redeem.
Frequently asked questions
How do I redeem a coupon offer?
You can either redeem an offer via the point of sale or simply show staff what you'd like to redeem, and they'll help.
Missing points or rewards?
Talk to your local retailer first, and they'll add points to your account. Alternatively, contact our support team.
How do I check my point balance?
Simply sign into your account or check it using your Goody app.