Add Goody to your business, and boost your loyalty program.
Goody's loyalty and customer engagement suite works with most systems, to help power your program.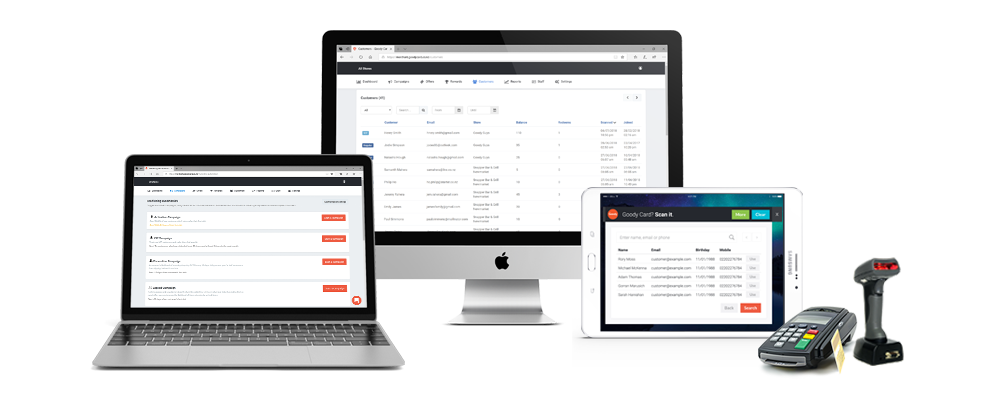 Supercharge your program, at a fraction of the cost
Every retailer vies for a customer attention. Stand-out from the crowd with a suite of tools to boost loyalty program member engagement.
Zero Transaction Fees

Corporate programmes can charge retailers up to 3% in transaction fees. With Goody, there are no transaction fees, just a low-monthly subscription.

Total Control

Manage your loyalty promotions and rewards using cloud-based loyalty software, that connects directly to your tablet or point of sale program.

Apps for everything

Goody works with a range of POS systems, and provides members with a universal member app to manage their enrollment.

Guaranteed more members

Want more loyalty members? Add-on a tablet to increase member sign up rates by 500 percent compared to conventional pos loyalty programs. Works with your current Android or IOS tablet device.
The largest universal loyalty system with over 850,000 registered members and 700+ locations.
Learn how Goody can help your business
Get started today!
Whether you're looking to promote your local business, reward your regulars or connect with customers, Goody can help.
Request demo