— More information about us
Fighting the Goody fight for local businesses.
Loyalty rewards that stick it to the big guys
Unless you're one of the big boys in business, there aren't a lot of ways you can reward your best customers. There's the paper loyalty card – which is a bit analogue, to say the least – or you have to sell your soul to a big, expensive rewards system.
That's why we built Goody. It gives you the same capabilities of those massive rewards schemes, without the price tag. It means even if you're a small local business you can apply the latest technology from Goody HQ to your loyalty and marketing efforts. It's about helping local businesses grow, just by showing their best customers how much they love them and connecting members with local businesses.
That's a goodies-for-all situation if ever we saw one.

Goody helps good companies grow
If you run a business, you'll know that a better bottom line starts with better understanding your customers. As their preferred provider, Goody is already helping over 1,000 businesses do that.
It's not a just a digital card – behind the scenes there's powerful app and cloud software that makes it easy to talk to your customers. It's not about spamming them – it's totally about giving your customers rewards, incentives and a reason to visit.
Goodies for customers too
If you've ever stood in line while a shop assistant painstakingly signs someone up to yet another program, you'll know why over 1 million members love Goody.
A two-step sign-up process and you're ready to start collecting points, rewards and offers from all your favourite places on the Goody network. Then when you've racked up enough, you get Goodies from a business you already love – not a lousy set of steak knives or a few cents off fuel.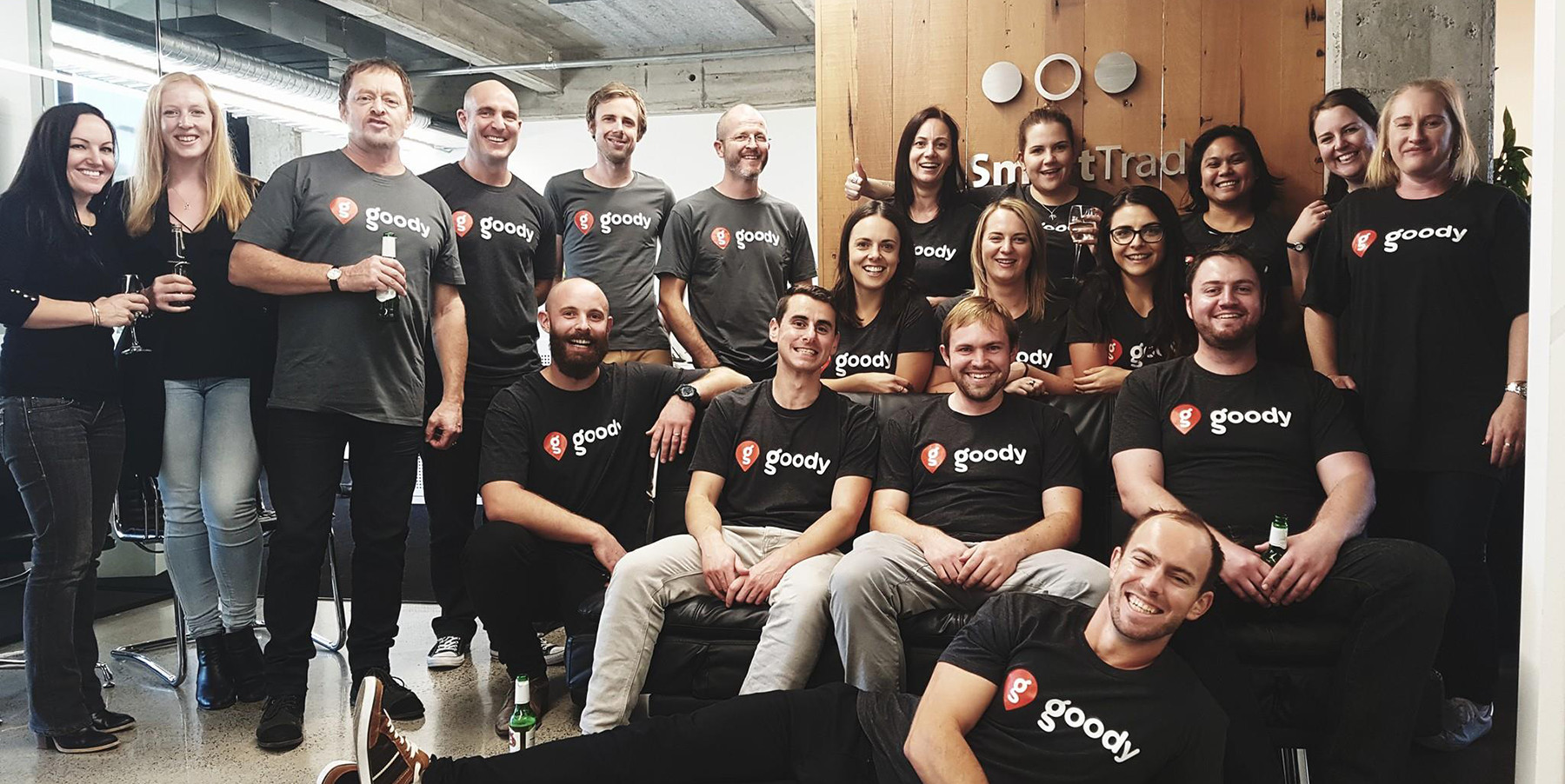 Who's behind Goody?
No surprises here – Goody is a local business, started by everyday business people who want to help grow and support other local companies.
Gorran and Shane created and invested in Goody because they could see people were sick of having a wallet full of loyalty cards. The fact that Goody gives businesses a fairer go is a major bonus, too. It's all part of their quest to do loyalty, rewards, and acquisition better than the big guys – so customers get rewards for supporting local businesses and local businesses find it easier to grow.
---
Get started today!
Whether you're looking to reward your regulars or automate your loyalty marketing, Goody can help.
Start free trial